TELEMEDICINE IS NOW AVAILABLE!
Call now to schedule a telemedicine visit.

Also, please help us with social distancing during your visit
by limiting patient rooms to the patient plus one family member.
Thank You.
Good Health Begins with Us
Preventive Internal Medicine
One of the best ways to achieve and maintain good health is to have regularly scheduled visits to the doctor. We work in partnership with our patients to enhance and maintain their quality of life through the practice of internal medicine in Forsyth, GA. At Internal Medicine Associates of Middle Georgia, we pledge to provide the highest quality health care.
---
Be proactive about your health.
(478) 994-1010
Individualized Care
Our staff of dedicated professionals is familiar with the needs of our local community. Additionally, the team at our medical clinic delivers personalized care with compassion, innovation, and value. Our wide range of patient services includes:
Electrocardiography

24-Hour Holter Monitoring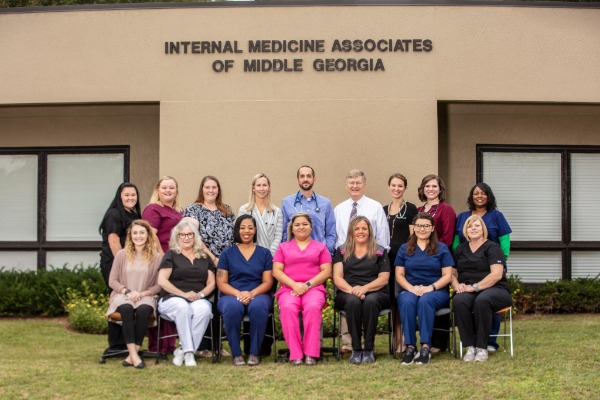 Convenient Diagnostic Services
Full laboratory and radiology services are provided through Monroe County Hospital located right across the street from our clinic. Call now to schedule an appointment with one of our physicians.
CONTACT US
Let Us Help You Stay in Good Health
Phone
Hours of Operation
Monday-Friday,
8:30 AM-5:00 PM

Service Area
Forsyth and Macon, Georgia
Address
97 Martin Luther King Jr Dr, Forsyth, GA 31029

Our office is located directly across from Monroe County Hospital.